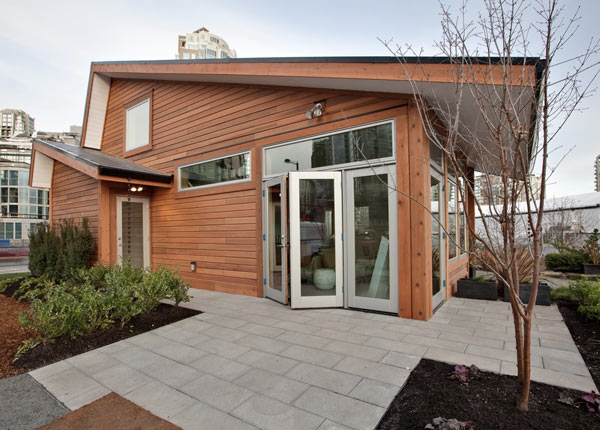 West House opens in Vancouver
West House, the SFUsustainable laneway home, opened to much public and media interest March 8 in Vancouver. It showcases leading-edge small footprint residential design, energy efficient, integrated systems and interactive technologies that encourage a sustainable lifestyle.   Chief among these is the ALIS integrated resource management information system that supports the residents in making better decisions about the use of energy and water.
The West House project is championed by SFU and the HCSSL team; BC Hydro Power Smart; the City of Vancouver; and Western Economic Diversification, Government of Canada. Partners in West House include Smallworks Studios and Laneway Housing; Day4 Energy (the solar PV panels); FortisBC (natural gas), Canadian Solar Technologies (solar thermal); Embedded Automation (the control system);  Moscone Brothers and Durante Kreuk Landscape Architects (landscaping); Pulse Energy; and Autodesk Research.