ALIS: Adaptive Living Interface System
ALIS is a an integrated in-home system set of interactive control and feedback systems that supports residents in awareness of resource use and facilitates efficient control of house systems. The objective is to encourage conservation in daily activities, and there are myriad research questions around this.
Project Overview
The aim of the Adaptive Living Interface System (ALIS) is to facilitate solar-powered living by supporting informed energy use decisions, and by transparently integrating energy consciousness into the daily routines of residents – both inside and outside of the home. ALIS allows residents to control North House, and provides feedback and incentives through a set of distributed interfaces. These functions are available throughout the home across different platforms that are tailored to their location and intended use. The various interactive components were designed to address the different needs of the resident, whether they are at home or away. Together, they help to reduce the complexity of solar-powered living and to encourage net-zero living by ubiquitously supporting the resident in energy use decisions throughout their daily life.
Our system combines interactive technologies with ambient and haptic cues to provide feedback on how an occupant's actions are affecting their energy footprint. Through a smart-phone or any web-enabled device, the user can easily control house modes, lighting and temperature, and access tools to monitor and analyze real-time, historical, and forecasting data on the energy production and consumption in the home.
Appropriate control for the green home
"Smart" homes and even computational devices such as programmable thermostats  fail because they are too complex and they introduce too much cognitive effort into the process of using them.  We look at embedded and natural control and how we can leverage existing devices such as light switches, thermostats and appliance tools to include more conservation-focused behaviour. We also look at appropriate models for control. ALIS uses a simple hierarchical model of energy efficient control settings that allows one-button "tuning" with a simple digital setting that can be added onto any light switch, but there is clearly a large space of adaptive and responsive behaviours that need to be investigated, and we are looking at more nuanced and yet minimal models of context and activity to inform the development of home automation where appropriate.
Visualization and Feedback
Feedback is generally considered critical to awareness, and awareness is considered a cornerstone of behaviour change.  These assertions may need to be challenged, but it's clear that visual information is important to developing an awareness of – and more importantly – a growing understanding of – resource consumption and its relation to activity. Our research projects include eco-feedback mechanisms, the use of artistic and ambient visualization techniques in non-traditional and embedded displays (for example, the kitchen backsplash of WEst House in Figure 4  looks like an art piece but is a dynamic display o f energy and water use) and different contexts of use (analytical, real-time feedback, device state, and recommendations).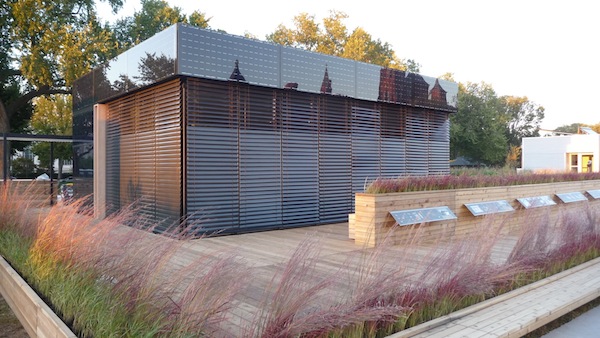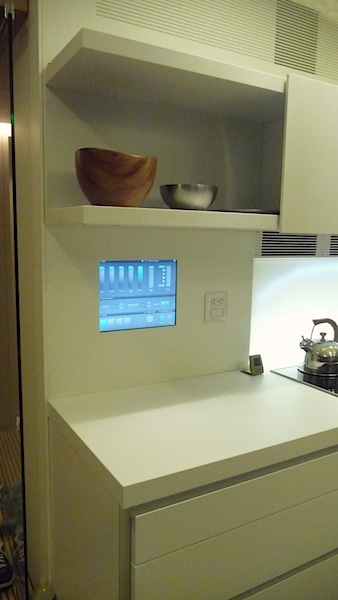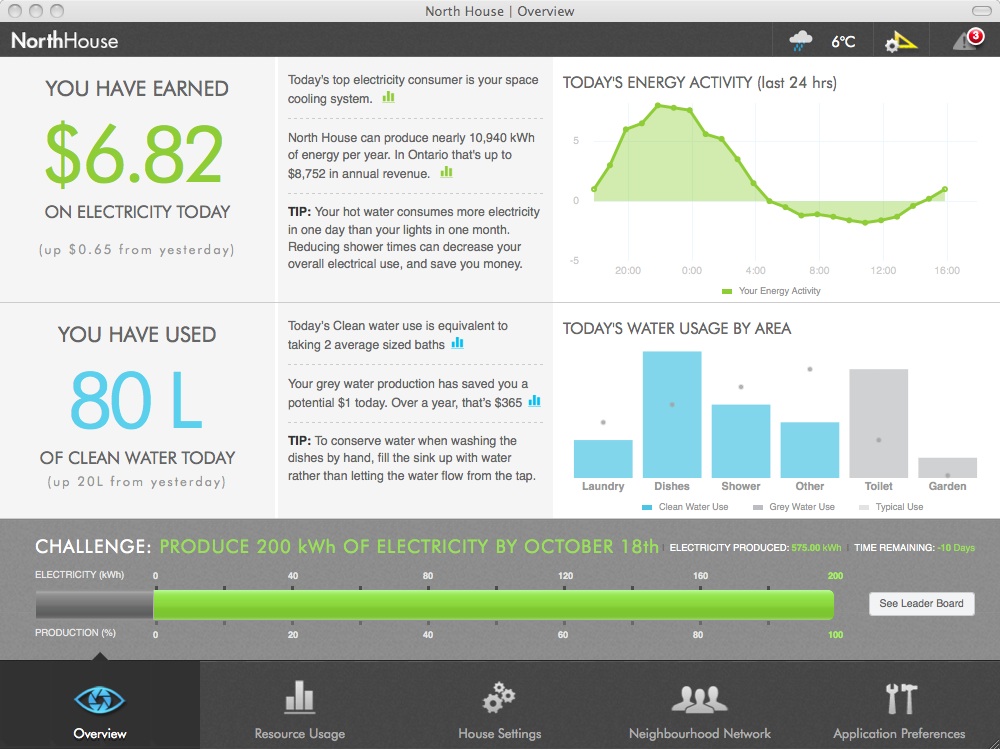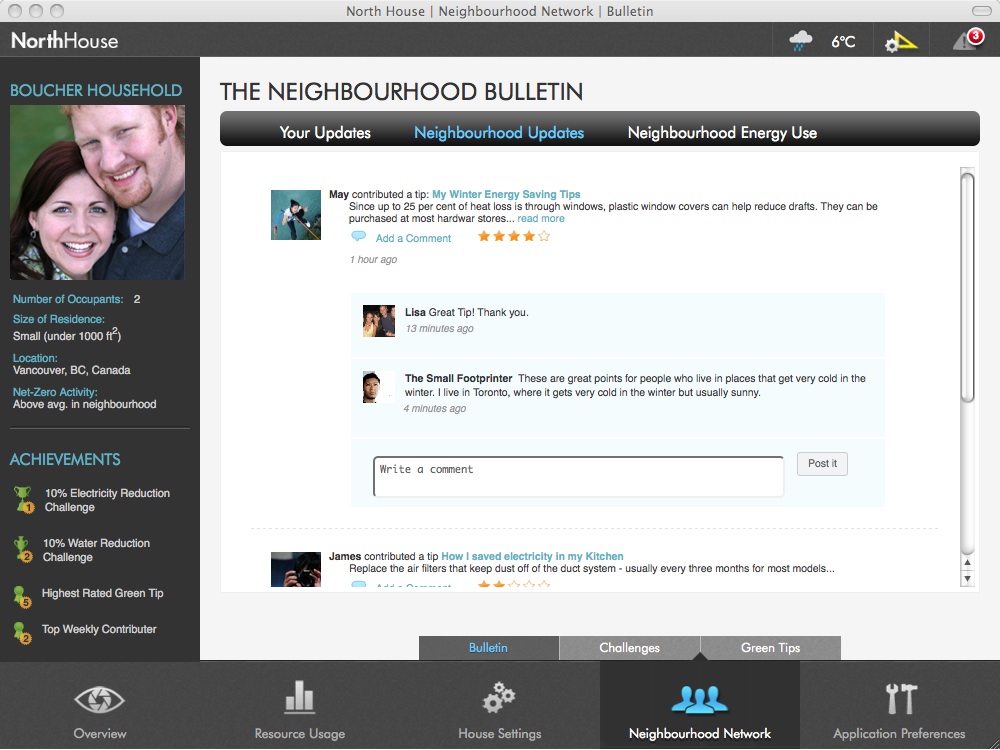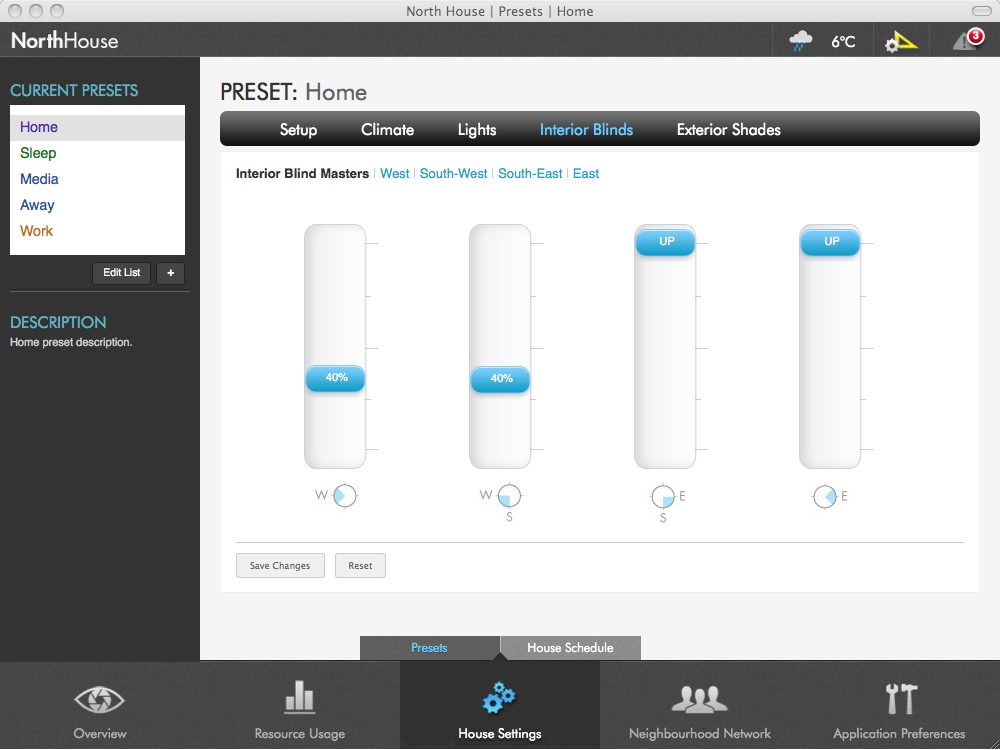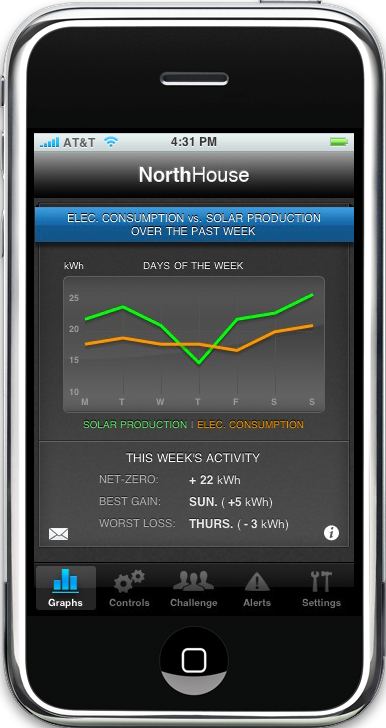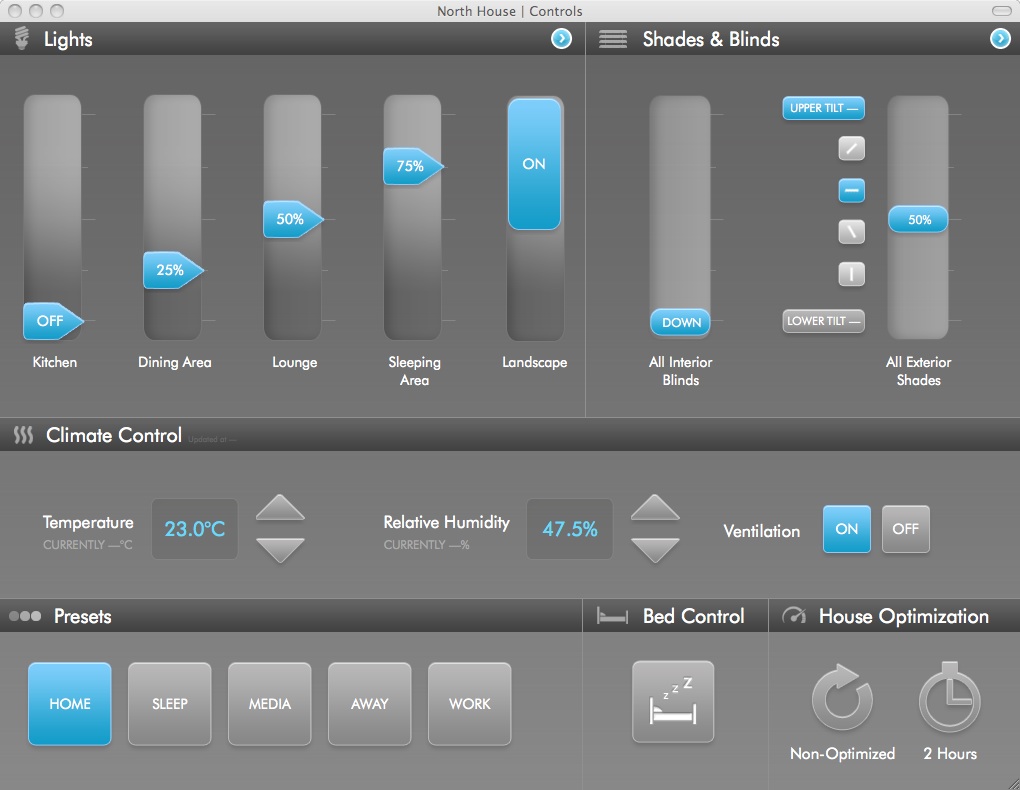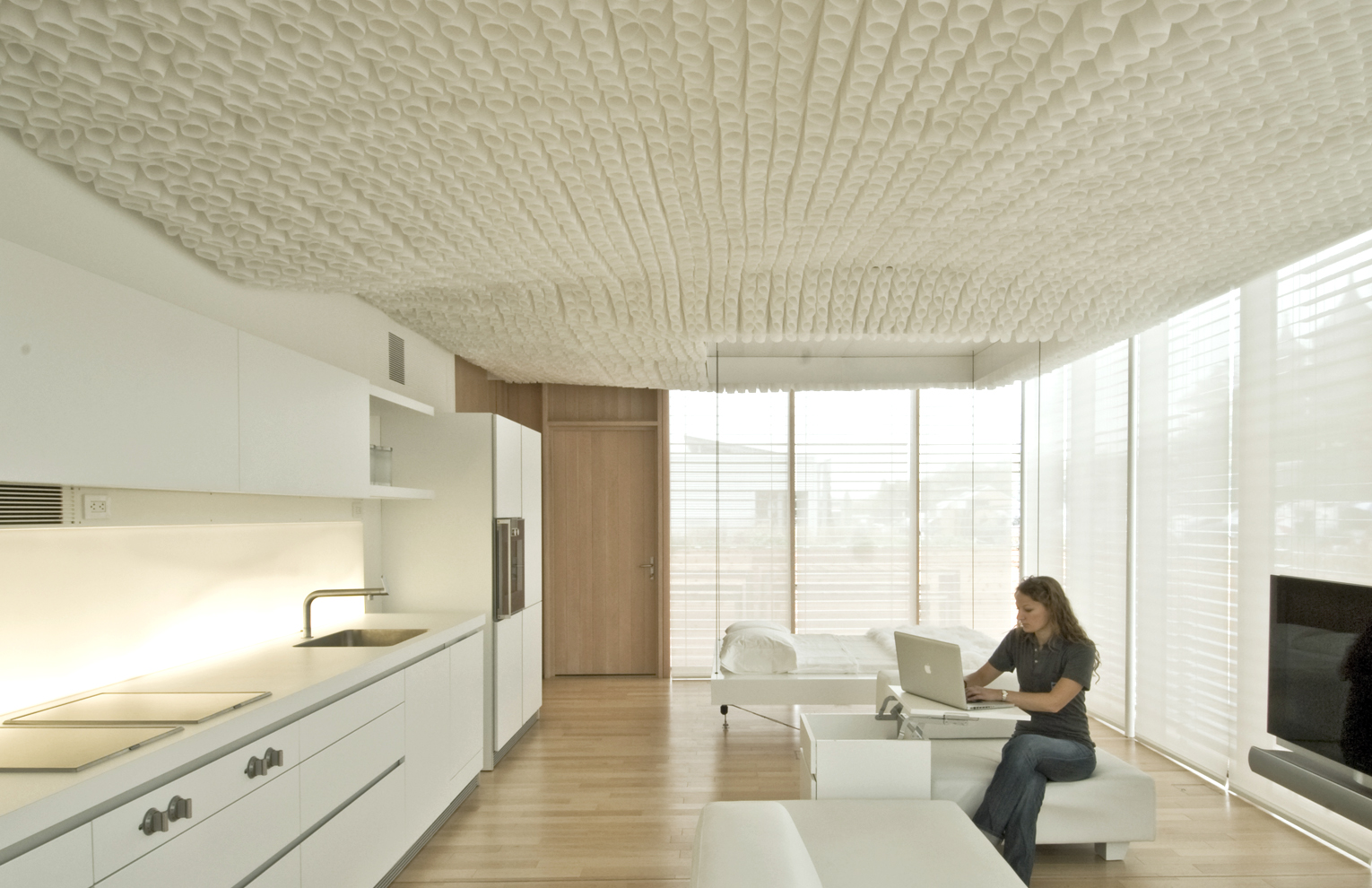 Solar Decathlon 2009
In collaboration with the University of Waterloo and Ryerson University, several faculty and students from the Human-Centered Systems for Sustainable Living research group contributed to Team North's entry to the 2009 Solar Decathlon. North House placed 4th overall in the competition, which took place in October 2009 in Washington D.C.
Team North will design and deliver North House, a compelling, marketable solar powered home that makes use of the latest in high-performance architecture and mobile communication technology, while building Canada's next generation of leaders in sustainable engineering, business and design.
Dr. Lyn Bartram
Dr. Rob Woodbury
Chris Brandson (Embedded Automation, VerTech Solutions)
Johnny Rodgers
Kevin Muise
Yin He
Rob MacKenzie
Jin Fan
Jenny Thai
ALIS: Adaptive Living Interface System
Updated on 2015-08-15T00:11:06+00:00, by Luciano.