Projects
We have a number of projects at the intersection of technology, information systems, human behaviour and sustainable building design and operation: some of the major initiatives are described below, but there are always new ones emerging. They cluster into several areas: systems and technologies for encouraging conservation, exploring the human and social aspects of resource use behaviour at the individual and small scale, and the needs of designers and planners for tools and methods that integrate more effective models of how humans use their built spaces.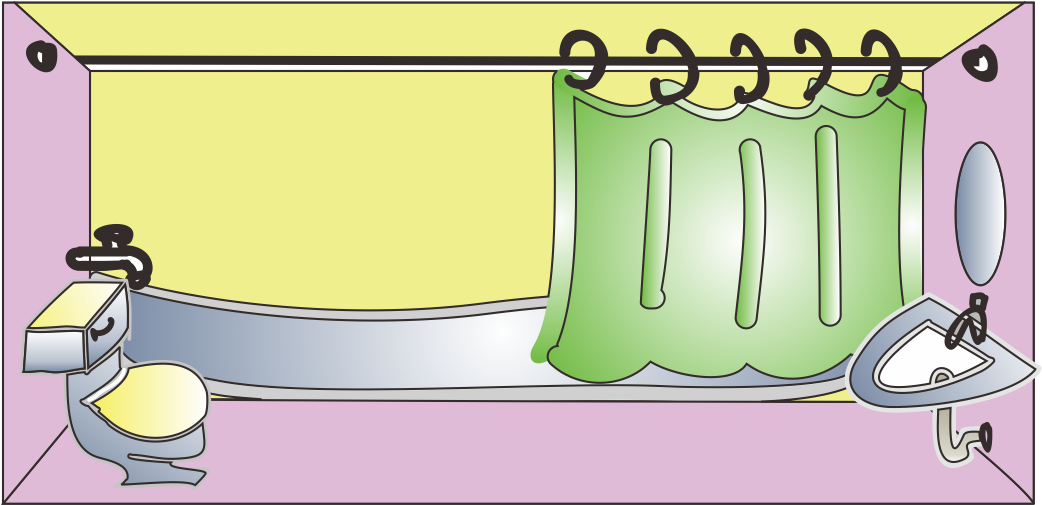 Playing games is a ludic activity that can teach how our actions impact in the environment. Being aware of our actions and understanding how they impact in the game space is as important as in our everyday life. With the goal to make water consumption more perceivable this project uses an interactive learning digital environment to teach children about the importance of water conservation and sustainable living.
During 30 days, from Feb 11 to March 11, we captured the conversation about the Vancouver transit referendum on Twitter to investigate how digital social media platforms has been used to broadcast information of public interest as well as to promote civic engagement. Using seven different hashtags as anchors, we collected and analyzed 8,755 tweets from 2,710 profiles. The goal is to investigate how digital social media platforms has been used to broadcast information of public interest, as well as promote civic engagement. We built an interactive network visualization
to explore the nature and dynamic of the network formed around this topic.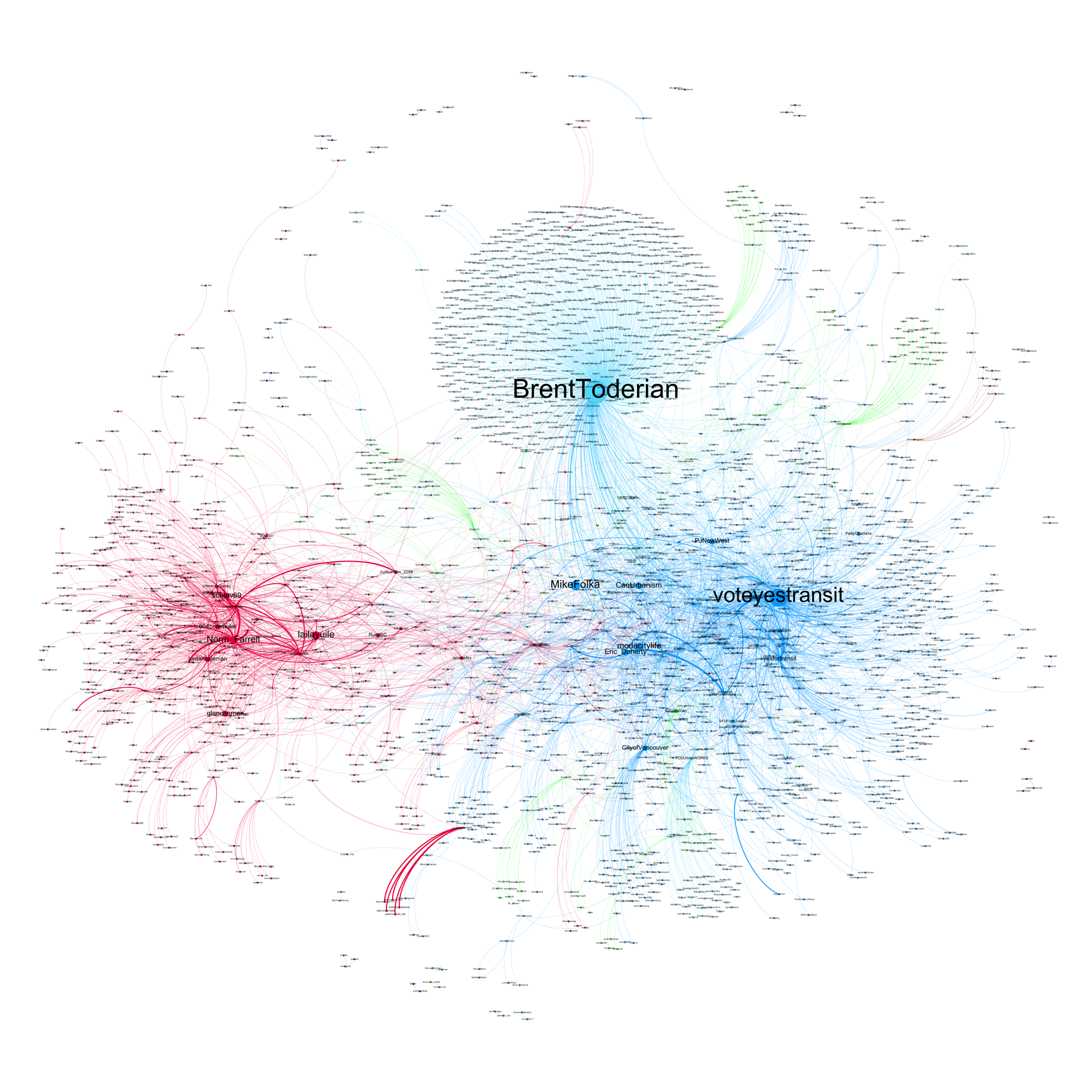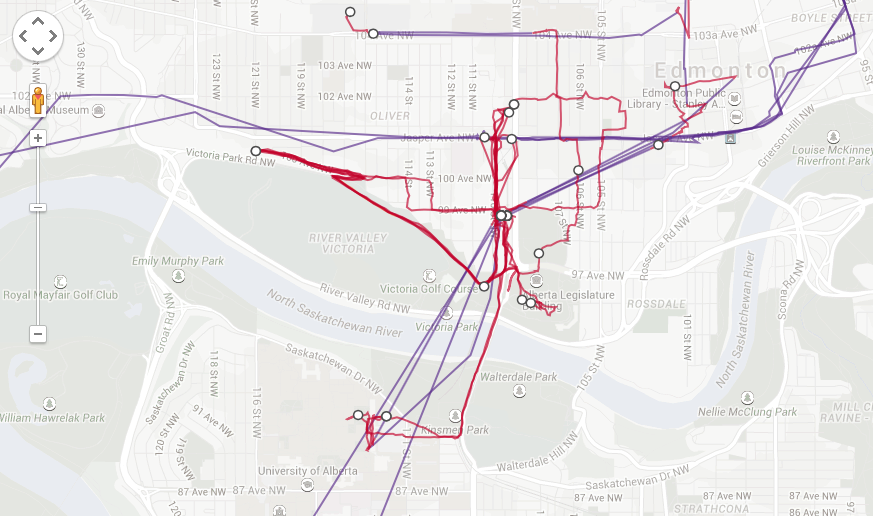 Human Spatial Movement is a interactive visualization that enable you to discover your mobility pattern through time and space. It shows all your Moves data into map while you can filter by date and type of transportation, and encode information by type of transportation and duration. You can uncover your digital traces to learn about your mobility preferences in everyday life.
To explore the effectiveness of using different aesthetic visualizations as feedback for residential energy use, we studied several of them with ambient displays and a simulation game. The game is chosen as a testing context because it offers more ecologically valid simulations and is more attractive to our test participants. Providing effective feedback on energy use helps raise people's awareness of the link between their daily activities and results of energy consumption, and ultimately lets them better control their consumption to improve energy conservation.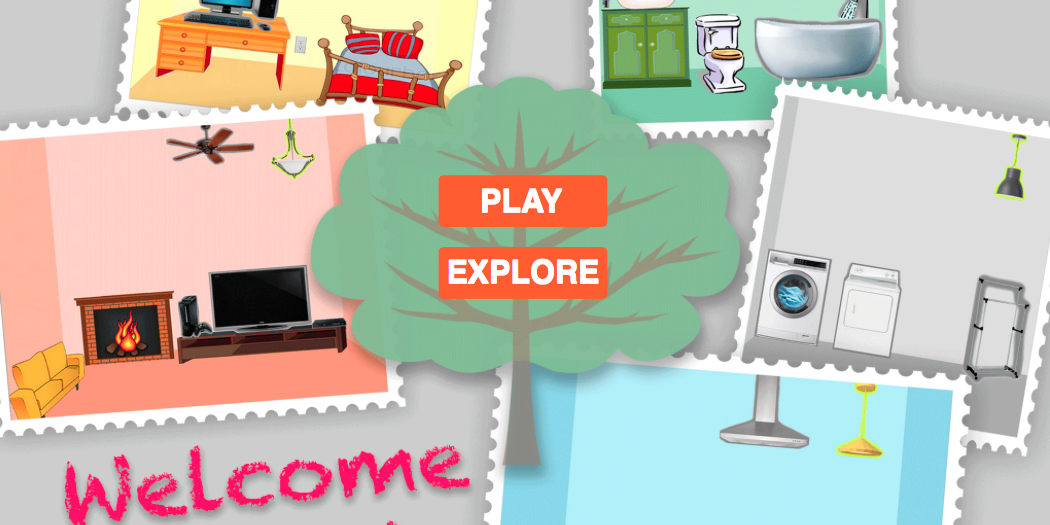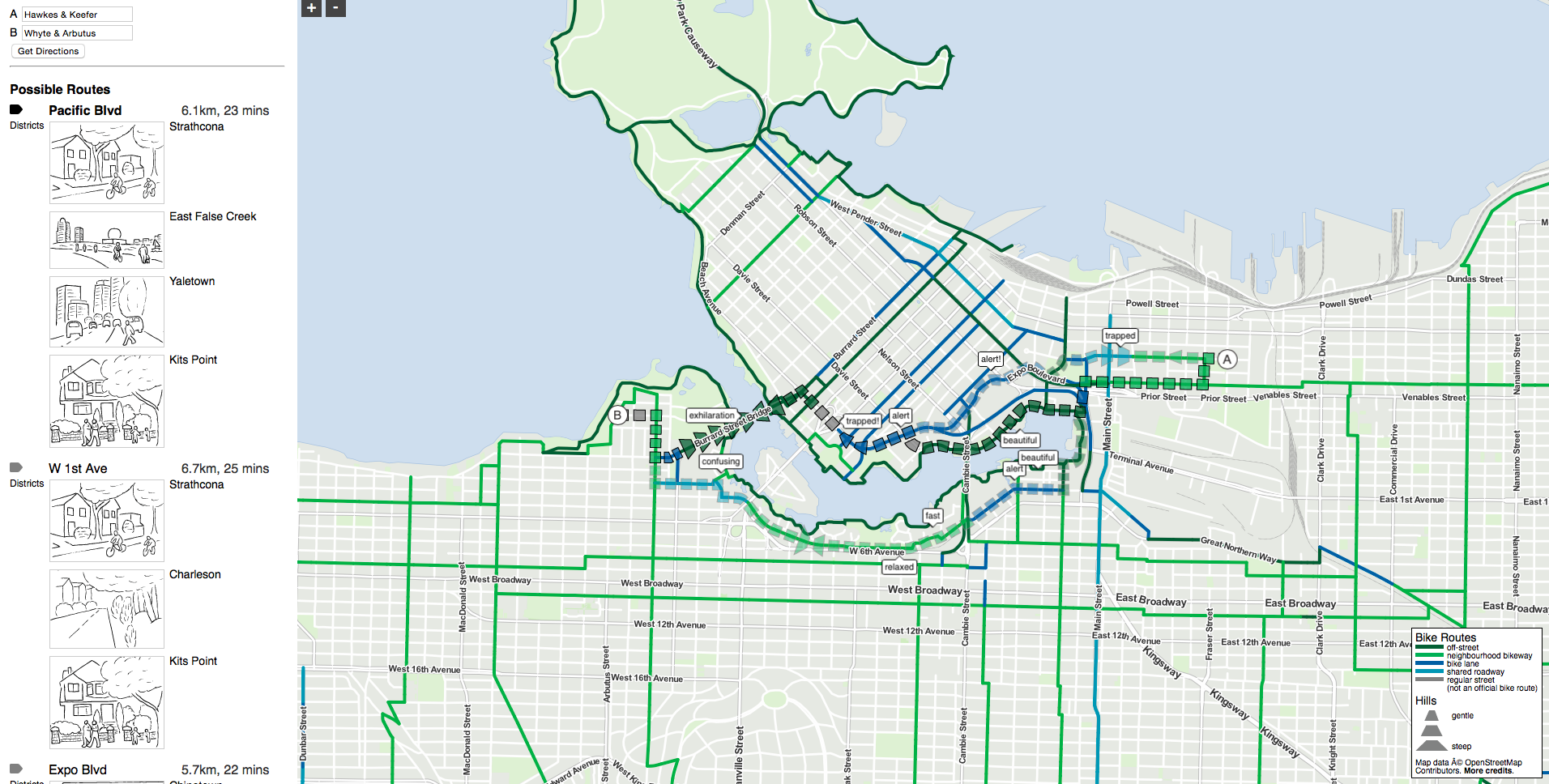 Evan Dickinson's MA thesis work explored design issues in maps meant to capture and represent the experience of cycling, with the goal of producing maps that encouraged cycling. His thesis details the results of an indepth study on what aspects of experience are important and feasible to portray on standard 2D map representations.
Providing effective feedback on resource consumption in the home is a key challenge of environmental conservation efforts. One promising approach for providing feedback about residential energy consumption is the use of ambient and artistic visualizations. Pervasive computing technologies enable the integration of such feedback into the home in the form of distributed point-of-consumption feedback devices to support decision-making in everyday activities. However, introducing these devices into the home requires sensitivity to the domestic context.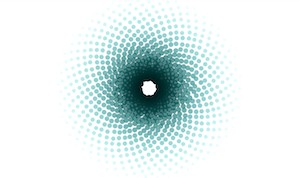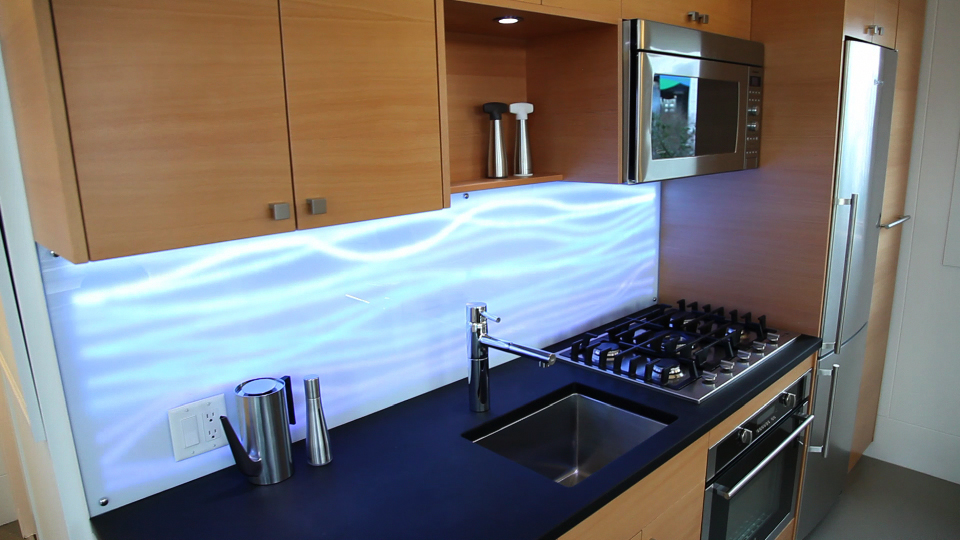 ALIS is a an integrated in-home system set of interactive control and feedback systems that supports residents in awareness of resource use and facilitates efficient control of house systems. The objective is to encourage conservation in daily activities, and there are myriad research questions around this. Development of ALIS is an ongoing major research initiative. Current sub-projects include Current sub-projects includes prototypes of sustainable homes.
West House is a sustainably built laneway home that is a collaboration between SFU/HCSSL, the City of Vancouver and BC Hydro PowerSmart. It has had two major revisions to date. Version 1, seen above, was featured at the Vancouver 2010 Olympic Winter Games and featured an integrated solar roofing system and ALIS.  Version 2 was rebuilt in the centre of Vancouver as a tenanted living lab. It features solar thermal for domestic hot water, solar photovoltaics from Day4 and Schneider Electric, and the newest version of ALIS.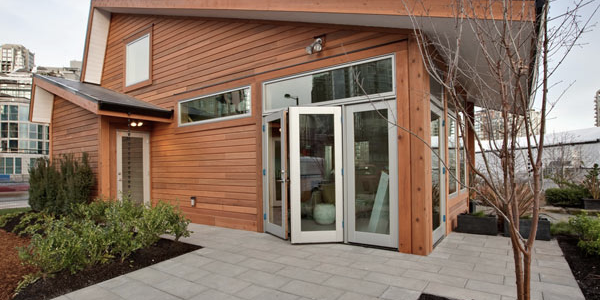 Projects
Updated on 2015-08-21T15:21:20+00:00, by Luciano.