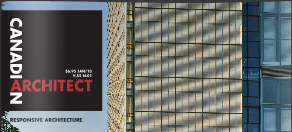 North House featured in Canadian Architect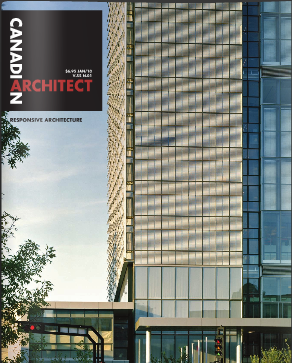 University of Waterloo faculty leads Kathy Velikov and Geoffrey Thün have published an account of the North House project in this month's issue of Canadian Architect (January 2010). The contributions of SFU and members of our research group are highlighted in the article.
The magazine may be purchased at booksellers, and the article is available online at http://www.cdnarchitect.com, p. 33-35.
In collaboration with the University of Waterloo and Ryerson University, several faculty and students from the Human-Centered Systems for Sustainable Living research group contributed to Team North's entry to the 2009 Solar Decathlon:
Team North will design and deliver North House, a compelling, marketable solar powered home that makes use of the latest in high-performance architecture and mobile communication technology, while building Canada's next generation of leaders in sustainable engineering, business and design.
North House placed 4th overall in the competition, which took place in October 2009 in Washington D.C.